Merry Christmas from L'Arcobaleno!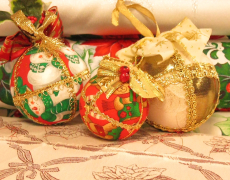 Our staff at L'Arcobaleno is happy to wish you a merry Christmas and a happy new year!
By doing this, we remember you to come visit us at our store in Via dei Lanaioli. We will be happy to show you a great selection of christmas themed upholstery fabrics, carefully chosen for the holidays.